Tips for Going Paperless in Cincinnati
95% of Ohio businesses still use paper files. If you're reading this, we're hoping your thinking about moving to a paperless office. Let us eliminate the need to have documents and company information laying on desks or filed away in cabinets.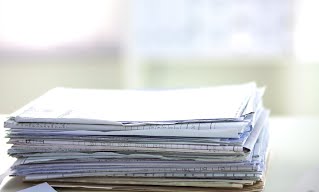 Digital documents are a lot easier to manage- they're easy to access, increases the ability to control versioning, and eliminates the chance of a document with critical information ending up in the wrong hands.
A paperless office optimizes document flow through your Cincinnati business. To get their project started, most businesses hire a professional document scanning service to convert all their hard-copy paper records into electronic versions.
If you're interested in converting your documents and records to digital format, let our experts know! Fill out the form to the left, or give us a call at (513) 258-0018.
Does your Business Want to Go Paperless? Answer these Questions First
Although a paperless office is a dream for most offices, converting to a paperless system might not be easy. Use this checklist to help avoid some of the pitfalls associated with converting to a paperless office- we want you to make a well-informed decision on your conversion.
Will your digitized documents be easier to use?

How are you managing your documents right now? A digital system eliminates version control issues and allows your business to utilize indexing to make documents easier to find, distribute, and delete.
Is hiring a Cincinnati document scanning service an effective solution for you?

There's a lot of steps involved in a document conversion project, and several costs that you might not have considered. Offsite document storage for inactive files, required upgrades, ongoing costs for scanning, and other items needed to make the system functional are just a few of the options that you might need to add on to your scanning project to make your office more efficient. Your should also factor in the number of documents you want to convert- the more documents you have, the more your project will cost.
How much productivity do you lose shuffling through stacks of paper?

Searching, finding, retrieving, copying and re-filing a file can suck up dozens of man-hours a week. Don't spin your wheels and waste your employee's time with an inefficient filing system. A paperless office allows you to find documents easy- eliminate wasted time and optimize the document flow in your office with electronic document management.
Are your confidential files and documents that contain personal or critical business information secure?

Data breaches are happening every day. If you take the proper precautions, a document management system can be one of the most reliable systems for your Cincinnati office. Your files will be encrypted, and you can select who has access to every document, making it one of the easiest ways to protect your files without having to put physical locks on doors and filing cabinets.
Let Us Help You Go Paperless!
If you can answer all the questions above with solutions for your business with confidence, you're ready to go paperless! If you have questions or want more information, give us a call at (513) 258-0018 or fill out the form to the left. Consider this- just one hard drive holds millions of pages of documents- which equates to hundreds of four-drawer file cabinets.
Let Cincinnati Scanning & Imaging help your business make the transition today! The cost of document scanning is minimal to the time and space you'll save your business year over year.
Ready to Make the Change to a Paperless Office? Cincinnati Scanning & Imaging Can Help!
Let a professional, secure, local company take the hassle out of going paperless. We have the manpower to quickly perform the indexing, scanning, and post-production work to get your office into digital documents as quickly as possible. We can help you convert text via optical character recognition (OCR) software to allow you to edit the documents or redact private information to protect your customers.
If you're interested in converting your documents and records to digital format, let our experts know! Fill out the form to the left, or give us a call at (513) 258-0018.